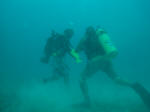 FAVOR BOLD AEROMARINE provides solutions for unique and challenging situations above or below the water, worldwide. We are a small company with a big reach via a network of U.S. Special Operations veterans who encompass a wide variety of skillsets and small business operations. When you require on-task, effective, and immediate "can do" results with short notice, FAVOR BOLD AEROMARINE is your best choice. Always on time, and always on mission!
Mission & Services

Our mission is to provide our clients with a solid response to their requirements; on-time, and on task. We provide a variety of specialized services, some of which are rarely, if ever, available elsewhere. Our work ethic and methodologies were learned and finely-honed during decades of military service. Please explore our website to learn more about the unique capabilities of Favor Bold AeroMarine. learn more
R/V Daring Game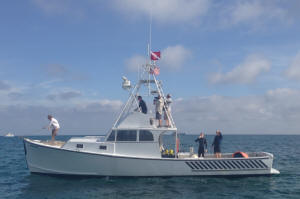 Daring Game is one of our custom built workboats. She fulfills a variety of missions in support of surface and subsurface maritime operations. Daily/Weekly Charter learn more
---
Recent News
Newly established MARINE STUDIO in The Bahamas. Favor Bold AeroMarine announces the establishment of a Marine Studio to support Film Production in The Bahamas.